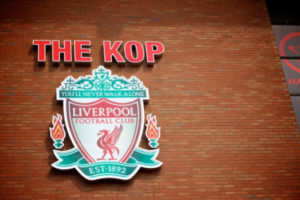 It must be the worst of times for a football manager: sitting and waiting by the phone during the international break and praying that it won't ring with news of one of your players getting injured while on national duty.
In most cases the bad news never comes, and those managers can mop their sweaty brow in relief.
But just occasionally the worse occurs, and just occasionally it is catastrophic….
That, you would surmise, is the situation facing Jurgen Klopp, who must make do without his talisman Sadio Mane for the next month or so. The Senegalese international pulled a hamstring while on duty for his country, and it has been reported that the extent of the injury is so bad that Mane will miss key domestic encounters against Manchester United and Tottenham, plus the all-important Champions League double-header against Maribor.
Fine, you might be thinking, a club the size and stature of Liverpool should have a squad deep enough to cope with his loss. But that rather undersells the importance of Mane to this side….
Absence Makes the Heart Grow Fonder
Mane joined Liverpool from Southampton in the summer of 2016, and since then he has endured two lengthy absences from the Reds' starting eleven. The first came when he was whisked away to the African Nations Cup in January, and the second came earlier this season when he missed three games through suspension.
If you needed any further evidence of Mane's importance to Jurgen Klopp's set-up, here's how the Merseysiders fared during his absence in January:
Manchester United 1-1 Liverpool
Liverpool 2-3 Swansea
Liverpool 1-1 Chelsea
Liverpool 1-2 Wolves
Southampton 1-0 Liverpool
Liverpool 0-1 Southampton
There are caveats to note, with the main one being that draws with Manchester United and champions Chelsea were wholly acceptable results. Klopp made wholesale changes to his side for the Wolves game in the FA Cup, so it is unlikely that the winger would have featured anyway, but the abject manner in which they lost both legs of the League Cup tie with Southampton speaks volumes. The Reds simply could not break the Saints down, and Mane's direct style was hugely missed.
One man doth not maketh the team, but Liverpool's form prior to Mane's absence – unbeaten in six Premier League matches (W4 D2 L0) – and immediately after (he scored both goals in a 2-0 win over Tottenham) tells its own story.
His three-game ban earlier in the term for that questionable sending off against Manchester City was another test of Liverpool's mettle in his absence, and it is an assessment that they didn't exactly pass with flying colours.
A win over Leicester in the Premier League was backed by defeat to the Foxes in the Carabao Cup and a tame 1-1 draw with Burnley, where yet again they failed to break down a gutsy and resilient Clarets side. Would Mane have made the all-important difference? We will never know, but what we do know is that quick attacking play, and getting in behind, is key against sides who park the bus, and Mane is an excellent exponent of that.
The stats below tell the whole story:
Coping Strategies
As is often the grisly case, Mane's absence will coincide with a set of huge fixtures in the context of Liverpool's campaign, and the derby with bitter rivals Manchester United on Saturday will shine the brightest light on the eleven Reds players left to cope without the Senegalese ace.
Jurgen Klopp must decide whether he wants to maintain his super-attacking shape, which would leave Philippe Coutinho in a midfield role and presumably bring in Daniel Sturridge in attack, or alternatively batten down the hatches to protect a porous defence, move Coutinho forward into Mane's inside left position and bring in an extra midfielder.
Whichever way he works it, Klopp will miss Mane terribly; and his side's results have and will continue to suffer without the lively attacker.