You did not need to be a soothsayer nor a punter with telepathic abilities to know that Vladimir Putin would retain his title as president of Russia in the country's recent elections.
Indeed, voters in the democratically-questionable nation may as well have stayed at home – and most presumably would – had they known that the bookmakers had made Putin a 1/200 shot of being announced as president on March 18; and that was the industry best price, with 1/1000 available elsewhere. If you were feeling particularly lucky, you could get 20/1 on any other candidate winning!
It's a flutter that would not have stood a chance however, with the 65-year-old incumbent winning a staggering 76% of the vote – according to Russian news sources that is, although we're not going to suggest any foul play (don't hurt us, Vlad!).
We'll let the BBC do that for us anyway, with their reporting of suspicious activities and 'irregularities' at polling stations with video evidence suggesting that election officials were found to be 'stuffing' boxes with ballot papers. Again, that was the Beeb not us, Vlad, so please take your hand off the red button.
So why does all of this matter to us, the humble punter? Well, in much the same way as it hardly paints democracy in the best light in Russia, it confirms that politics might just be a little bit dirty; a tad untouchable from a betting perspective.
So Putin's win may just shake the confidence of political punters, although to be fair it's not as if he rigged an election and won as a 50/1 no-hoper, which would have been even more extraordinary.
If you are a sports punter, by trade, and have been considering making the occasional leap into politics, then our advice is don't let this latest Russian fiasco put you off. In 2018, political betting remains fertile ground.
Look to the Right
In the past couple of years the political landscape has been shaken up across the world. The odd win for far-right groups has caught the attention of everyone, and a couple of news stories that have made obvious global headlines are Donald Trump and Brexit.
Both of those right-wing institutions were priced as odds-against jollies by the bookmakers. The referendum was a fairly tight affair throughout, but the Leave vote securing a majority was still healthily priced at 7/4 on the day of the voting booths opening.
And Trump, well, it was a punter's dream. The bouffanted reality TV star made so many baffling errors and foot-in-mouth moments during his presidential campaign that he was considered, for the most part, to be un-credible; which is very much the opposite of incredible.
But Hilary Clinton's shady doings on the internet ultimately cost her the confidence of the US public, and Trump – whose odds of entering the White House had extended to 8/1 at one point – was sworn in. The world could scarcely believe its eyes, but a few canny punters were laughing all the way to the bank.
Trump, Brexit….they have something in common, and that seems to be the mainstream appeal of right wing politics. It was a trend that was halted slightly by Emmanuel Macron's victory over Marine Le Pen in the French presidential election, but as the Western world continues its campaign of fear against the Middle East and the religion of Islam, there seems to be no end in sight for fairly irrational politicking.
Dane Powers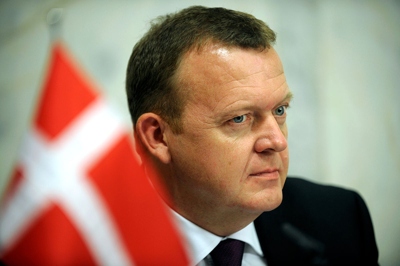 The reason we're telling you all of this is that there is another general election on the horizon, this time in Denmark.
This must be held before the summer of 2019, and so punters are already eyeing up the available options. Last time out in 2015 the Venstre Party, headed by Lars Lokke Rasmussen, won just 19.5% of the vote compared to the Social Democrats' 26.3%.
But with no formal majority the Democrats could not form a government, and instead the Blue Bloc, featuring Venstre, the Liberal Alliance and the Danish People's Party, formed a coalition government instead.
The Social Democrats' Mette Frederiksen has been installed as the bookmakers' favourite this time around as well, but she was in 2015 and simply did not have the pulling power on the voter to secure a majority.
Given the worldwide taste for centre-right politics, it really would be no surprise in Denmark finds themselves in a similar position again, with Venstre and Rasmussen winning a tight vote once more. At odds of 5/2, it is certainly worth a punt, anyway.