England and India are, arguably, the best two teams in world cricket at the moment, and so there is plenty of anticipation ahead of the five-match test series which gets underway on Wednesday.
To be fair, the Three Lions have endured a tough time in red ball cricket lately. A hammering in the Ashes was followed by a series loss in New Zealand over the winter, and the two-match campaign against Pakistan on home soil was meant to provide a comfy warm-up for India.
As it was, that series ended 1-1, with the first test being a landslide defeat to the green caps.
So there's plenty for this England side to prove, and it's a team you sense in a period of transition. The likes of Alistair Cook, Stuart Broad and Jimmy Anderson are knocking on a bit now, and it's time for some younger talents to put their names into the hat. Perhaps the call-up of 25-year-old Jamie Porter is a nod to that fact.
Warm Weather to Neutralise Home Advantage
It feels like an eternity since India toured England properly – 2002 was their last trip – and they will have been delighted to learn that much of the UK has been enjoying a 'heatwave', or summer as it used to be known. Those warm temperatures will allow the Indians to feel at home, and the dry wickets take away a key English advantage of seam movement.
If the hot weather persists then it should be a significant leveller between these two sides, and if it comes down to a spin bowling shootout then the visitors may just have the edge; even though England have recalled the talented Adil Rashid for the first test at Edgbaston.
Joe Root will be praying that the forecast rain comes along in the next week or so. That will allow a touch of green to return to the surface, aiding his side's seam bowlers, and if the rain brings with it cloud and cooler temperatures then we might just see the ball swing around too.
In short, a downturn in the weather would be excellent news for English cricket supporters.
India don't have many weaknesses, but batting against lateral movement is clearly one of them, and it's no surprise they tasted a series defeat in South Africa last year. In the first match the African seamers shared all 20 wickets, with Virat Kohli – the best batsman on the planet – scoring just 33 runs. He recovered at spin-friendly Centurion, but his side were undone by some high-quality fast bowling once more in their second innings.
So keep your eyes peeled on the weather: it could be the difference between betting profit and otherwise here!
First Test Predictions
There are some almighty bursts of rain and storms being predicted for Birmingham this weekend, and next week the weather looks set to be a lot cloudier and cooler as we wave goodbye to the recent hot spell.
As discussed, this suits England's players down to the ground.
The early indication is that the five-day fixture will be largely untroubled by rain from Wednesday onwards, and so we can all but kick the notion of a draw to the kerb; tests in 2018 so very rarely end in stalemate.
Indeed, tests at Edgbaston have a habit of ending in England's favour. They are unbeaten in this part of Warwickshire in over a decade, and Root himself claimed the support was 'like a 12th man' when the Three Lions downed the West Indies there last season.
If you move fast you can get odds of Evens on England to win this first test, and that, coupled with Alistair Cook to be the English top run-scorer, are the main plays. The left-hander warmed up with a big score for Essex just last week, and he has two big double-centuries to his name at Edgbaston.
Series Predictions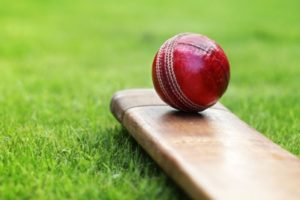 It's a completely different form of the game and with occasionally different players, but how significant could England's ODI series win over India prove?
After going 0-1 down it would surely restore faith and order in this English dressing room, and once they had worked but India's mysterious spin twins they found the game much easier from then on.
Indeed, the conditions at Edgbaston – and potentially much of the rest of the summer – suggest that the spinners could have minimal impact IF we experience significant rainfall in the coming fortnight or so.
India need Virat Kohli to come to the party, big time, and they will need penetration from their seamers: Bhuvneshwar Kumar in particular looked out of form in the 50-over matches.
England are far from the finished article, and there will be rocky patches in this series, but they are tough to beat on home soil and we expect them to wrap up a series victory at 4/5.